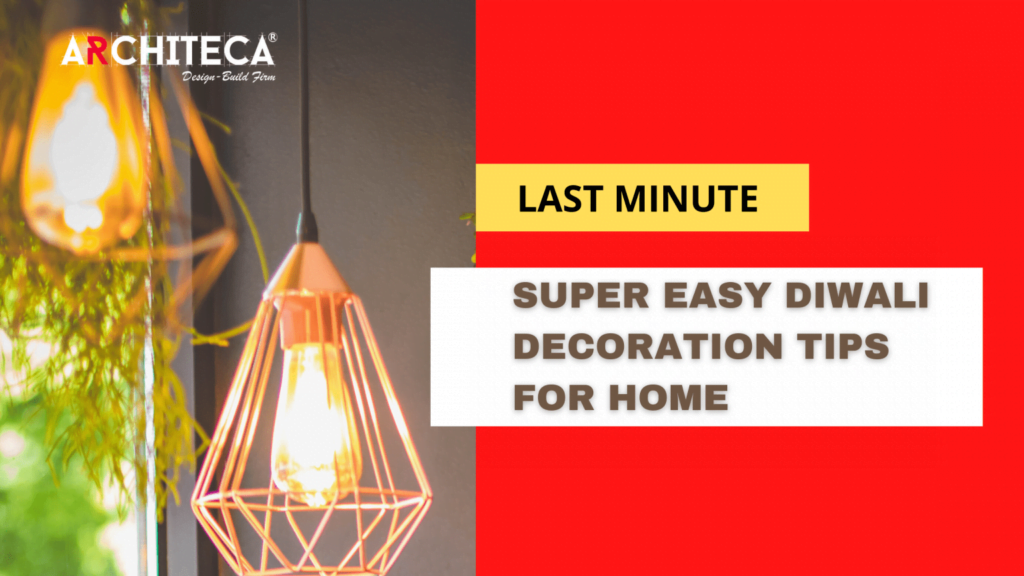 Most of the time you'll end up waiting till the last minute to start doing Diwali decoration for your dream home. It maybe a fact or you don't want to spend too much time, money or effort for your home's Diwali decoration work. But realize, Diwali is one of the major festivals celebrating by all Indians and it is very close to come and it is too late to start up a massive decoration. If your busy schedule is making you to think of the ways to finish up decorating your home easily and with less time consumption, you can relax now! Here are the Last minute super easy Diwali decoration tips for home are listed below,
Last minute super easy Diwali decoration tips for home are follows,
Go readymade
Bunch Up Fresh Flowers
Look into lighting
Quick Upholstery change
Prayer corner
Let us see the last minute super easy Diwali decoration tips for home one by one,
Go readymade:
Since you don't get time to do a personalized Diwali decoration for your home, opt for readymade decorative ideas like lightening up with Diya lamps, DIY lantern, Paper Cup Lights, Colorful Candles, etc. There are easily available in markets and also in online. Nowadays, you can even get rangoli stickers which you can easily use and discard.
Bunch Up Fresh Flowers:
Something as simple as arranging fresh flowers in an old metallic vessels like brass, kettles and vases, tumblers or copper bowls, or bronze plates, can give a class festive look to your home instantly. Place these flowered pots in different corners of your home and hang some flowers on walls and doors. Therefore, you won't even need to buy any other Diwali decoration items! If you buy also, it won't get easier than this and beatify your home.
Look into lighting:
One of the effective last minute super easy Diwali decoration tips for home is concentrate on lighting of your home's interior. Get your hands on fairy lights, festive lamps, artificial candles etc. Oh yes, there are lot of trendy options you can find in every craft shop or even online. Pick one of those and see how your interior shines during festival! Place them in the different corners and hang them over the balcony. You can also try DIY by using LED lights strings in a bottle as a "quick fix" Diwali home decoration. This will highlight the areas or spots you want to focus on.
Quick Upholstery change:
Adding throw pillows to sofas and beds preferably in bright vibrant colors which enhances the festive feel. Complementing these decorating items with traditional prints, exotic varieties of large plants and matching rugs creates a complete look with a fresh vibe to it.
Prayer corner:
As you need to make the celebrative mode complete, the divinity must be there in your home. Small god's idols are an important step of decorating your home on the day of Diwali. Since it gives the centre of attraction of the whole celebration, it should be well arranged. Set up the prayer corners with florals and other pooja essentials such as incense, Kumkum, Haldi, Chandan, holy water, etc. you can make purchase in local markets or effortless shopping of Diwali products from any trusted online hubs.
We hope you found the Last minute super easy Diwali decoration tips for home useful and helpful. For more details, follow us on Facebook and Instagram or visit our architeca website. For construction quires, attend a 30mins free consultation now.