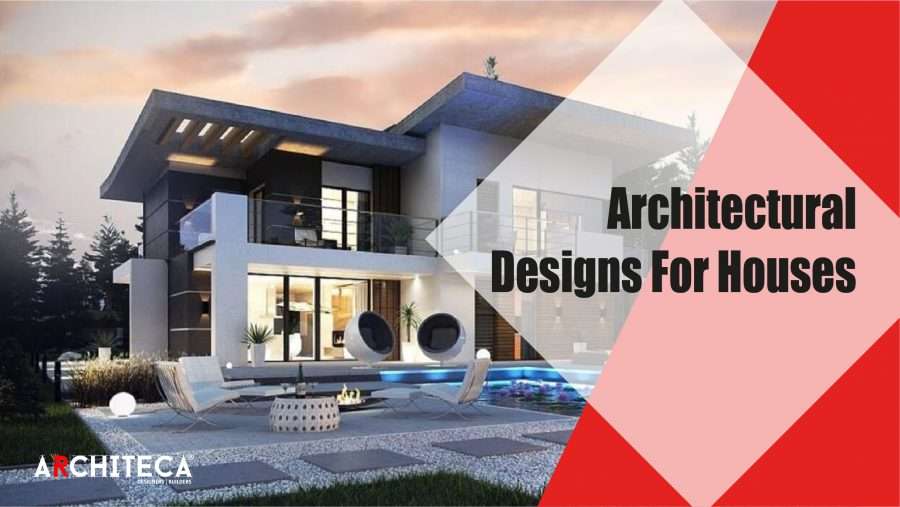 Our architects and designers offer the most popular and diverse selection of architectural styles to make search for your dream home plan an easier and more enjoyable experience. Whether you're looking for a cozy country home, traditional ranch, luxurious villa or just looking to be inspired, you'll definitely enjoy the journey with us looking through our extensive collection of architectural styles where you'll be able to find a architectural designs for houses that will inspire and impress you.
1. Classical Architecture
Classical architecture is derived from the architecture of ancient Greece and ancient Rome. With a collapse of the western part of the Roman empire, the architectural traditions of the Roman empire ceased to be practiced in large parts of western Europe.
The classical architecture of ancient Greece and Rome, especially from the 5th-century BCE in Greece to the 3rd-century CE in Rome,
2. Neoclassical Architecture
Neoclassical architecture is an architectural style produced by the Neoclassical movement that began in the mid-18th century in Italy and France.
Neo-Classical architecture in India was initiated by the European colonists who brought with them the vast concept of their 'world view' and baggage full of the history of European architecture including Romanesque, Neo-Classical, Gothic and Renaissance.
Types of Neoclassical Architecture:
Neoclassical buildings can be divided into three main types. A temple style building features a design based on an ancient temple, while a Palladian building is based on Palladio's style of villa construction, and classical block style
3. Gothic Architecture
Gothic Architecture is a pan-European style that lasted between the mid 12th Century and the 16th Century. It is usually characterized as a style of masonry building that makes heavy use of cavernous spaces with walls broken up by overlaid tracery.
Typical architectural features include:
Rib vaults
Flying buttresses
Pointed Gothic arches
Stained glass windows were also common
4. Contemporary Architecture
Contemporary architecture is a form of construction that embodies the various styles of building designs stemming from a wide range of influences. Contemporary architecture cuts away from the modern architecture of the late twentieth century by including eco-friendly features and embracing all kinds of creativity.
Here are four distinguishing features to look for in a modern-contemporary home.
Oversized Windows. If there's one thing modern architecture loves, it's glass
Unconventional Roofs. Instead of traditional triangular-shaped roofs, modern architecture opts for the unconventional.
Minimalism.
Open Floor Plan.
5. Contemporary Craftsman
Modern Craftsman homes are characterized by clean lines, with design features such as tapered columns, large front porches, and gabled roofs. Come on in and check out some of our favorite elements that are contributing to the contemporary craftsman homes currently dominating the design world.
The typical Craftsman home usually has the following features:
Low-pitched roof
1–1½ stories
Built-in cabinetry
Large fireplace, often with built-in cabinetry on either side
Dormers
Large, covered front porches with massive, battered columns
Windows were typically double-hung with multiple lights in the upper window and a single pane in the lower
Many fine details including hammered metalwork in copper and bronze, and art tiles by notable
American art potters
Read also : Best Inspirational Living Room Design ideas
6. Farm House
Traditionally farmhouses are simply homes built on agricultural lands to house and protect who owned or worked the land. The term Farmhouse isn't necessarily connected to a particular style identified by a fixed set of features, but a setting for a way of life.
Common Characteristics of Farmhouse Plans:
Often have clapboard siding on the exterior
Usually features a wide porch at the front of the house
Simple roof structure, often with gables
Typically rectangular in shape
Composed of basic shapes to allow for expansion
Gable ends, soffits and porch columns can be simple or highly detailed
Typically built on larger pieces of property
7. Vernacular architecture
Vernacular architecture is characterized by its reliance on needs, construction materials, and traditions specific to its particular locality. It is a type of architecture that is indigenous to a specific time and place and not replicated from elsewhere.
8. Minimalist Architecture
Minimalist architecture, sometimes referred to as 'minimalism', involves the use of simple design elements, without ornamentation or decoration. Proponents of minimalism believe that condensing the content and form of a design to its bare essentials, reveals the true 'essence of architecture'. Minimalist architecture emerged from the Cubist-inspired movements of De Stijl and Bauhaus in the 1920s.
Features of Minimalist Architecture
Pure geometric forms.
Simple, limited, and plain materials.
Neat and straight components.
Repetition to give a sense of order and unification.
Simple, open spaces.
'Clean' lines.
9. Traditional Architecture
Traditional architecture is that way of building which makes serious use of the familiar symbolic forms of a particular culture of a particular people in a particular place.
10. Mid-Century Modern Architecture
Mid-Century Modern denotes a style of design that was popularized from the 1930s through the 1960s. These include interior, product, industrial, and graphic design, as well as urban planning and architecture, which remains the most well-known Mid-Century Modern Architecture.
Some of the other styles which may follow
1. Beach House
2. Bungalow Home
3. Colonial Architecture
4. Country Architecture
5. Florida
6. Modern Architecture
7. Prairie
8. Spanish Architecture
9. Southern Architecture
10. Victorian Architecture
Conclusion
Being the best construction company in Nagercoil, we have been fortunate to have worked with numerous customers for house architectural designs. We offer services such as customized housing plans, structure plans, construction, etc. Our team helps customers in professionally designing their homes, with all safety features, adhering to standards, and provides cost-optimized construction plans.